Account Executive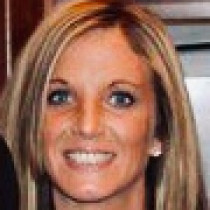 Education:
BACHELOR OF ARTS : POLITICAL SCIENCE & INTERNATIONAL STUDLIES,
Bachelor
Work Experience:
Executive
Sales forecasting Team Leadership Excellent communication skills Acquiring new customers Sales force On-site product demonstrations Sales closing
Full time
Sales Executive
Inside Sales Medical Representative
Sales
Make outgoing sales calls Transition leads through first point of contact to ultimate sale of Inogen's oxygen concentrator products Promote Inogen within clinical and patient communities. Enter sales orders, process credit card payments and facilitate execution of leasing documents and pricing approvals as needed Execute the administrative process which includes paperwork flow, physician contacts, payment processing, and record documentation in CRM Sold new portable oxygen concentrators to over 100 new patients Worked on Marketing Team to come up with new incentives and promotions for patients as well as co-workers
HR Services/Benefits Consultant
Human Resources
Selling Paychex Retirement services 401(k) to smaller clients, concentrating on plans with 49 or less employees Partnering with all other Paychex Sales Departments to identify Paychex clients who will utilize the Paychex Retirement Services products Prospects, builds and manages relationships and/or partnerships with Financial Advisors and Retirement Investment Advisors Presents products and services to businesses from leads generated by National Sales Support activities or in support of advisor partners in order to close the sale and grow the 401(k) market within the payroll base Retained existing clients and expanded book of business by adding new clients on a weekly basis Met or Exceeded New Business Quota, averaging 12-15 new clients per month.
Account Executive Outside Sales Representative
Sales, Executive
Executed approximately 100 daily cold calls to top level executives to increase client base Surpassed annual quota by 34% Met/Exceeded New Business Objective selling over $1500 per quarter. Answered customers' questions regarding products, prices and availability Prospecting new businesses and existing clients, representing YP for the purpose of selling print and digital products to local business customers Meeting aggressive sales objectives and productivity requirements including new customer acquisition and customer retention.
Sr. Prior Authorization Representative/Special Projects
Review requests from doctors and pharmacists to determine whether medication coverage prior authorization can be given by screening and reviewing requests based on benefit plan design, client specifics and clinical criteria
Specialty Pharmaceutical Sales Representative
Sales
Launched/Promoted/Sold new injectable for anaphylaxis, Twinject, across OH, PA and WV Conducted demonstrations at schools, with Nurses, at Pharmacies and Physician Offices Attended Lectures and Set Up Displays at various events Educated Pharmacists on Product and encouraged them to stock product.
Board Member of Family with Food Allergies
#1 in total of Twinject scripts written in 2007 & 2008 (1133 units/monthly average) Team of 12 Reps #1 in total number of physician prescribers in 2007 in Mid-Atlantic District (33 prescribers/monthly average). Teammate of the Year Award for 2007 & 2008 Finished in Top 10 in the country, with 48 representatives total, for number of TwinJects written in 2007
Specialty Pharmaceutical Sales Representative
Sales
New Product Launch of QVAR Key Focus: Respiratory & Allergy/Immunology Persuade Allergists, Pulmonologists, ENTs and Major Hospital Facilities to prescribe IVAX products for appropriate patients Attended Physician Speaker Programs Implemented Speaking Programs to discuss my product(s) Created displays at Lecture Programs and other events Overall Top Sales Representative, in my District, 2 years in a row for QVAR, Nasarel & Cough and Cold Products (2005, 2006). Ranked 2nd in QVAR sales and 1st in Nasarel Sales for 3 consecutive years within my District
Skills:
n/a:
Copiers, printers, Document Management, CRM, motivated, Driven