Sales Manager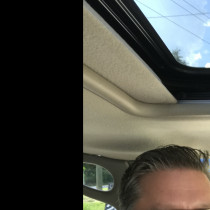 Education:
Pickens Senior High School - Pickens , SC
Work Experience:
Holder Electric Supply Inc
Sales
Holder Electric Supply Inc - Greenville , SC Use computers for various applications, such as database management or word processing. Create, maintain, and enter information into databases. Set up and manage paper or electronic filing systems, recording information, updating paperwork, or maintaining documents, such as sales reports, expense reports, and correspondence with internal and external customers. Complete forms in accordance with company procedures. Maintain scheduling and event calendars. Locate and attach appropriate files to incoming correspondence requiring replies. Operate electronic mail systems and coordinate the flow of information, internally or with other organizations. Coordinate conferences, meetings, or special events, such as luncheons or sales meetings. Compose, type, and distribute meeting notes, routine correspondence, or reports, such as presentations or expense, statistical, or monthly reports. Provide services to customers, such as order placement or account information. Conduct searches to find needed information, using such sources as the Internet.

Review work done by others to check for correct spelling and grammar, ensure that company format policies are followed, and recommend revisions. Manage projects or contribute to committee or team work.
Piedmont Electrical Distributors of Greenville, Inc.
Sales
Piedmont Electrical Distributors of Greenville, Inc. - Greenville , SC Contact regular and prospective customers to demonstrate products, explain product features, and solicit orders. Recommend products to customers, based on customers' needs and interests. Answer customers' questions about products, prices, availability, product uses, and credit terms. Estimate or quote prices, credit or contract terms, warranties, and delivery dates. Consult with clients after sales or contract signings to resolve problems and to provide ongoing support. Provide customers with product samples and catalogs. Prepare sales contracts and order forms. Identify prospective customers by using business directories, following leads from existing clients, participating in organizations and clubs, and attending trade shows and conferences. Prepare drawings, estimates, and bids that meet specific customer needs. Negotiate details of contracts and payments. Monitor market conditions, product innovations, and competitors' products, prices, and sales. Forward orders to manufacturers. Perform administrative duties, such as preparing sales budgets and reports, keeping sales records, and filing expense account reports. Check stock levels and reorder merchandise as necessary. Arrange and direct delivery and installation of products and equipment. Buy products from manufacturers or brokerage firms and distribute them to wholesale and retail clients. Obtain credit information about prospective customers.
Skills:
n/a:
Database Management, databases, filing systems, electronic mail, Excellent communication and time management skills, Orientation Judgment, decision making, Problem Solving Time