Medical Biller and Coder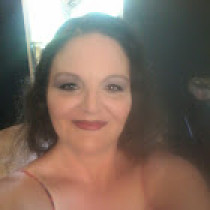 Job Preferences:
Desired occupation:
Medical Billing and Coding
Medical Records and Health Information Technicians
Medical Transcriptionists
Additional notes:
I am current attending college and will be graduated with an associates degree in Medical Billing and Coding and office procedures by the end of this year.
Education:
Mountain Empire Community College
Medical Billing and Coding and Office Procedures,
Other
Work Experience:
Inbound and outbound calls send out pages and messages to doctors and nurses. Schedule appointments.
Customer Service and Sales Representative
Sykes Enterprises, Incorporated
Customer Service, Sales
Customer Service and sales for ATT.
I kept the hospital clean and safe for healthcare workers and patients.
Southern Heritage Inn; MECC
Management/Manager
I managed a 60-bed hotel/motel. I supervised on average 10 employees. I hired and fired employees. I also trained employees. I did payroll, ordered supplies, hospitality and scheduling. Education

None in Medical billing and coding MECC - Big Stone Gap, VA August 2019 to Present General in general
Skills:
n/a:
coding, MS Excel, MS Word, Microsoft Office