Medical assistant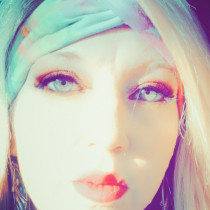 Job Preferences:
Employment type:
Full time, Part time, Work from Home
Additional notes:
10+ years medical assistant experience
Please call me for official resume
Education:
North buncombe highschool
High school
Work Experience:
Part time
Sales
Worked as administrative assistant to owner of big ivy guns as well as his two other companies. Handled any requests directly from owner, bought supplies , kept up with orders, coordinating events for companies etc
Full time
Medical Assistants
Blue ridge community health services,
Full time
Medical Assistants
Worked on and off with them for 10 years
Medical assistant/ administrative assistant
Full time
Psychiatric Technicians
Worked as front desk and administrative assistant. Prior authorization and medical coding for billing. Handle the on call phone. Medical assistant, providing Viviatrol injection, blood draws and general medication.
Asheville community family practice ,
Full time
Medical Assistants
Worked with a provider and patients checki in vitas, assisted with procedures in patients ranging from prenatal, pediatric to geriatric. Phlebotomy and immunization as well as medication injections and draws. Bilingual with medical Spanish. Nurse visits and. NCIR database go to person, ordering and tracking immunizations . Ordering medical supplies. Worked as triage and scheduler as well
Skills:
Expert:
PHLEBOTOMY, medical knowledge, Microsoft Word, Data Entry, Microsoft Office, Microsoft Office Suite, Outlook, leadership, PowerPoint, NCIR, Medical Coding, Scheduling, Triage
Intermediate:
Centricity, Insurance prior authorization, Medical Billing
Basic:
Medical spanish, MS Powerpoint, Immunization knowledge, detail-oriented, communication