CNA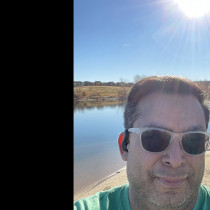 Job Preferences:
Additional notes:
It will be only three days a week mostly weekends Thursday-Friday-Saturday with few variations I have another job , I'm CNA at Porter hospital just three days a week and I already have my schedule true April we get our schedule 1 1/2 month in advance
Education:
Qma; Colegio Champagnat Maristas El Salvador
CNA,caregiver; High SChool degree
Work Experience:
CNA, Certified Nurse Assistant/CNA
15720 Garden Plaza Dr. Parker, Co. 80134 phone # 303 8052085. Salary $22.00 p/h working PRN
# 303 3992040 working PRN $21.00 p/h
CNA, Certified Nurse Assistant/CNA
847-7959700 Salary $16 p/h
Cook
airlines and Charters + 1st Class Salary $ 17 p/h company phone number 855-4635252
Cook
then from 2009 to 2011 work as a CNA. Phone number 9709631500 Salary $15 p/h finish $ 17p/h.
house specialist (Caregiver) ,CNA
Mountain Valley Developmental Services
CNA, Certified Nurse Assistant/CNA
company phone 970-9452306/ address 700Mt. Sopris Dr. Glenwood Springs Co. 81601 salary Start $9.00 p/h finish $17.00p/h
house specialist (Caregiver) ,CNA
Ritz Carlton Club Cook II
CNA, Certified Nurse Assistant/CNA
house specialist (Caregiver) ,CNA
CNA, Certified Nurse Assistant/CNA